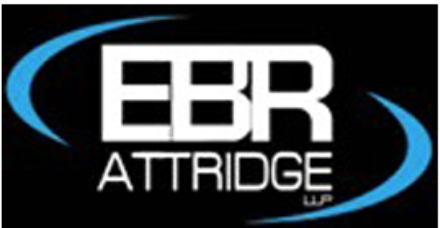 EBR Attridge LLP
EBR Attridge LLP is a leading criminal practice, with 6 offices throughout the UK. Being solicitors, they have to handle a lot of sensitive information, especially on regulatory and fraud enquiries. They came to us asking if we could make their IT more efficient and cost-effective.
THE PROBLEM
They were leasing expensive lines to link all their offices, for both voice and data services. The cost of running their operation was considerable, and called for highly skilled IT support teams. So they asked if we could help.
THE ANSWER
We looked at the way EBR Attridge worked, and what they needed. First, we streamlined their technology by hosting all their applications – including case management and data – on our Cloud servers. Then we simplified their lines, so they had just 2 broadband lines per office – one for primary data traffic, and another as a backup. Hosting everything in the Cloud meant being able to replace their desktop machines and give everyone in the company the freedom to work anywhere. No need for local anti-virus or maintenance, less power consumed, and a longer lifecycle compared to traditional PCs. Even their digital dictation is automated using Blackberry, with the app routing their dictation to the appropriate secretary. Their phone system was fully hosted in the Cloud too, meaning automatic redirection of calls to the right office. In turn, that meant fewer receptionists needed.
"During the Tottenham riots of 2011, one of our offices was destroyed by fire. But Acuutech had us working with new devices from other offices on the next business day."
– EBR Attridge LLP