COMPLIANCE AND REGULATORY REQUIREMENT GUARANTEED TO BE MET AS DATA IS IN THE UK
Run your servers, applications and services from the Cloud, with complete integration with your existing IT system, using Acuutech's state-of-the-art infrastructure on-demand platform.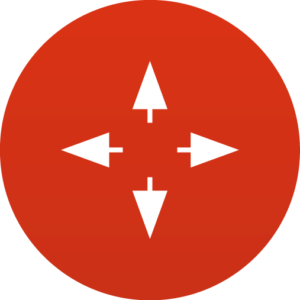 SCALABLE VIRTUAL MACHINES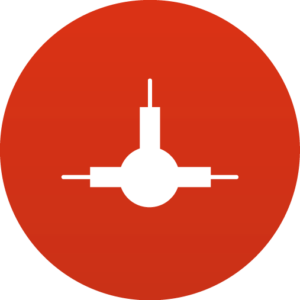 DIVERSE CONNECTION OPTIONS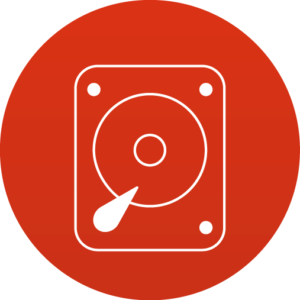 SUPPORT FOR VERY LARGE VIRTUAL HARD-DISKS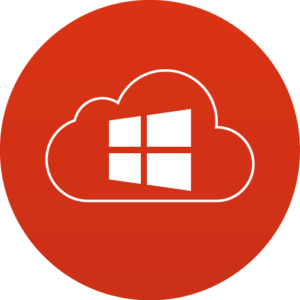 AZURE CONSISTENT MS CPS PLATFORM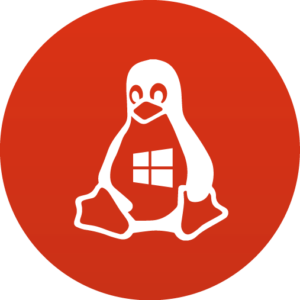 WINDOWS AND LINUX SUPPORT
COMPUTE ON-DEMAND
Virtual machines are the core of the virtual datacentre solution. Acuutech delivers a broad range of virtual machine options, ranging from the smallest systems to the largest high-performance configurations.
Combine these base VM's with the broad range of network and service capabilities within the Acuutech platform to deliver your perfect virtual datacentre solution.

TEMPLATE OR FREE FORM VM RESOURCE ALLOCATION
Full self-service creation and deployment of virtual machines based upon either a range of pre-defined resource template sizes or dynamically configured to your exact requirements.

GENERATION 2 VIRTUAL MACHINES
Full support for Hyper-V generation two VM's, allowing you to deploy solutions that take advantage of secureboot, UEFI and related capabilities.

CONTAINERS AND DOCKER
Deploy micro-services and containerised applications, with full support for Linux containers and Docker. Plus, support for new Microsoft Windows based containers, opening up the new wave of solutions and applications delivery options.
ADVANCED GRAPHICS CAPABILITIES
Choose the vGPU acceleration option and gain access to high-performance graphics and graphical computation capabilities, directly within your virtual datacentre VM.
Drive complex graphics applications or computation workloads that take advantage of GPU offload.
VIRTUAL GPU IN WINDOWS SERVER
For the first time Acuutech can provide support for virtual GPU, with full hardware graphics acceleration in your server VM's running Windows Server 2016.
This new capability opens up very high-performance graphics and mathematic computation off-load within Windows Server, enabling you to support a new set of applications and systems within the Cloud.

SUPPORT VERY LARGE VM HARD-DISKS
Support for virtual hard disks up to 12TB in size, deploying your massive database or file data solutions with ease.
No more requirement to split the data across multiple hard disks or storage volumes within a single virtual machine.

STORAGE REPLICATION
Use volume replication to maintain storage volume (block) level replication between two VM's, even between sites. The replication is entirely application neutral, supporting both synchronize and a-synchronize replication, with support for active / passive data failover.
An ideal solution to combine with stretch cluster deployments.
INTRODUCING SECURE VM's
Take the trust question out of using a Cloud platform. Guarantee the integrity and security of your VM's.
With secure VM you can deploy your applications and data onto Acuutech's datacentre, secure in the knowledge that not only is it secure and protected from the outside world, but also from Acuutech itself.
What does that mean?  It is impossible for Acuutech to look at, access or change the configuration or your systems, VM's or data.
PERFORMANCE YOU CAN COUNT ON
The Acuutech platform is engineered from the ground up to deliver dependable and predictable performance for your virtual machines and virtual networks; with Acuutech you know that your virtual applications and workloads will run day in, day out, delivering the performance and capability you require.
POLICY BASED DNS
The simple solution to manage incoming connections efficiently:
Deal with spikes in traffic load.
Direct incoming connections to infrastructure that is geographically closest to a user location.
Direct users to different systems based on the time of day.
Policy based DNS allows you meet these needs and more. It allows you to maintain multiple DNS zone files for a given domain, with incoming DNS look-ups being returned to specific DNS records based on the properties of the incoming DNS request.
Policy DNS supports a range of properties, including:
Time of day.
Connection location/ origin subnet.
Amount of load on back-end systems.
Type of lookup (ideal for dealing with DDoS attacks).
Properties may be combined to create complex and powerful rules that allow you to fine-tune your DNS results for an incoming connection.
As this process is dealt with at the DNS level, there is no requirement for complex or potentially costly load-balancers and connection brokers.
QUALITY OF SERVICE
For your mission critical applications, you may choose from a range of options that provide guaranteed performance to your virtual machines within defined boundaries:
Storage QoS – Provides guaranteed storage IO performance into your VM's.
VM Network card performance – Obtain guaranteed performance through virtual network traffic periodisation (outbound data only).
Low latency VM's – Meet the needs of your most demanding real-time or data intensive application through support for dedicated virtual to physical network card mapping (SRIOV).