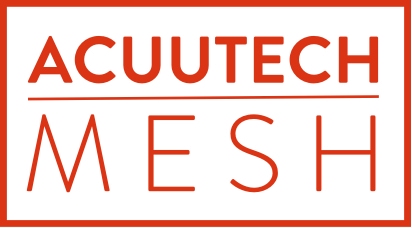 Introducing Acuutech® MESH, a turnkey IT platform designed specifically for the real world of business. Acuutech® MESH delivers Acuutech's world-leading expertise and insight into hyperconvergence, hybrid, and cloud technologies, coupled with the benefits of deep partnerships with Microsoft® and Lenovo™.
Buzz, not buzzwords
There's no doubt that hyperconvergence has the potential to dramatically change the dynamics of business IT. In technical language, hyperconvergence allows you to greatly simplify your IT platforms, using off-the-shelf hardware to remove the complexities and costs of traditional server and storage systems. When combined with the power of cloud technologies and hybrid services,  it offers massive benefits in regard to IT management and efficiency. 
But what does this mean in the real world?  We prefer to describe hyperconvergence as an innovation which brings genuine agility to the way you work so you don't lose sales, waste opportunities, or erode margin due to inflexible and inefficient processes, obsolete technologies, unreliable services, and high running costs.
In summary, Acuutech® MESH features include:
Pay-as-you-go turnkey services, which instantly ramp up or down with demand

Optimised management of private ('on-prem'), public, and hybrid cloud solutions

A wide portfolio of pre-integrated, class-leading services, including security, compliance, mobility, disaster recovery, backup, and virtualization
Trusted Lenovo™ infrastructure and Microsoft® software for reliable, efficient operations

Affordability, with low acquisition and operational costs

Highly efficient management and administration processes
IS YOUR BUSINESS READY FOR THE BUZZ?
Find out how Acuutech® MESH will help strategy drive your business.
We believe that small- to mid-market organisations will realise benefits by renewing current IT systems with an Acuutech® MESH platform and appropriate cloud-based solution.
We have put together a very short video to explain the fundamental issues that have shaped the MESH platform. It's a great introduction, especially for those in a hurry!
See how to put strategy back in charge.
or call us at +44 (0) 20 8502 2155