Dell EMC Solutions for Microsoft Azure Stack HCI with Life Cycle Management capabilities, making life simpler from day 0 to 1825
Acuutech are an advanced solutions provider, we engage with a broad spectrum of partners and customers, understanding their wider requirements to deliver business ready turnkey solutions across on-prem, hybrid and cloud scenario's.  Whilst we consult, design and validate systems, we also continually look for innovative capabilities that simplify Day 0 to Day 1825 operational process's, bringing immense solution value.  To this end we have been evaluating the Dell EMC OpenManage Integration with Microsoft Windows Admin Center (OMIMSWAC v1.1) for Azure Stack HCI
The Dell EMC OpenManage v1.1 extension for Windows Admin Center brings the operational capabilities of a turnkey solution and integrates this on AX nodes for Azure Stack HCI solutions, combining what has typically required many complex steps to achieve otherwise, into a single unified toolset, enabling IT Professionals to operate and manage their AX nodes for the Azure Stack HCI solutions in the way they want with increased levels of trust.
Acuutech believe this is important milestone for Azure Stack HCI, with the new AX nodes.  Customers today do not want to be concerned with the plethora of BIOS, Driver and Firmware software versions, having to learn and understand what is and is not supported; customers just want a curated and validated solution that manages this for them, on their behalf, to ensure their Azure Stack HCI are always up to date and 100% compliant.
The simple installation of Dell EMC OpenManage v1.1 extension for Windows Admin Center and quicker time to operational readiness through automation is a key factor of this new release.
To shine the light on the benefits of Open Manage extension v1.1 for Windows Admin Center and put this into perspective, a 4-Node AX-640 Azure Stack HCI cluster takes minutes to query the online catalogue, complete the local inventory on all cluster nodes to understand the compliance delta.  Then identify and collate several payload updates, substantially reducing the complexity and the number of steps an administrator or IT professional needs to complete.
This process then takes a further hour to download the payloads to each node, run pre and post installation scripts via Cluster Aware Updating (CAU) and complete the update process to bring a 4-Node Azure Stack HCI solution up to a fully tested/validated configuration with no downtime or impact to the business, operations, applications or workloads.
The simplification and orchestration of Life Cycle Management (LCM) for AX nodes, the purpose built, pre-validated, pre-configured engineered Azure Stack HCI solution with a Azure Stack HCI Solution catalogue is a game changer.  By removing the complexity and guesswork associated with traditional LCM and replacing it with a process that uses automated intelligence to interrogate, identify, classify and complete updating actions.  Thus reducing time to complete from days to hours and eliminating risk; by requiring no downtime for the roles and workloads running on the cluster during this automated Cluster-aware updating using the OpenManage WAC v1.1 extension.
Furthermore, the OpenManage v1.1 solution caters for online and disconnected scenarios providing a validated catalogue of BIOS, Driver and Firmware payloads that can be deployed directly to a single server or through CAU, automating the deployment with high availability & solution awareness.  Ensuring business as usual service levels are always maintained.
Figure: 1  Dell EMC Azure Stack HCI Online Solutions Catalog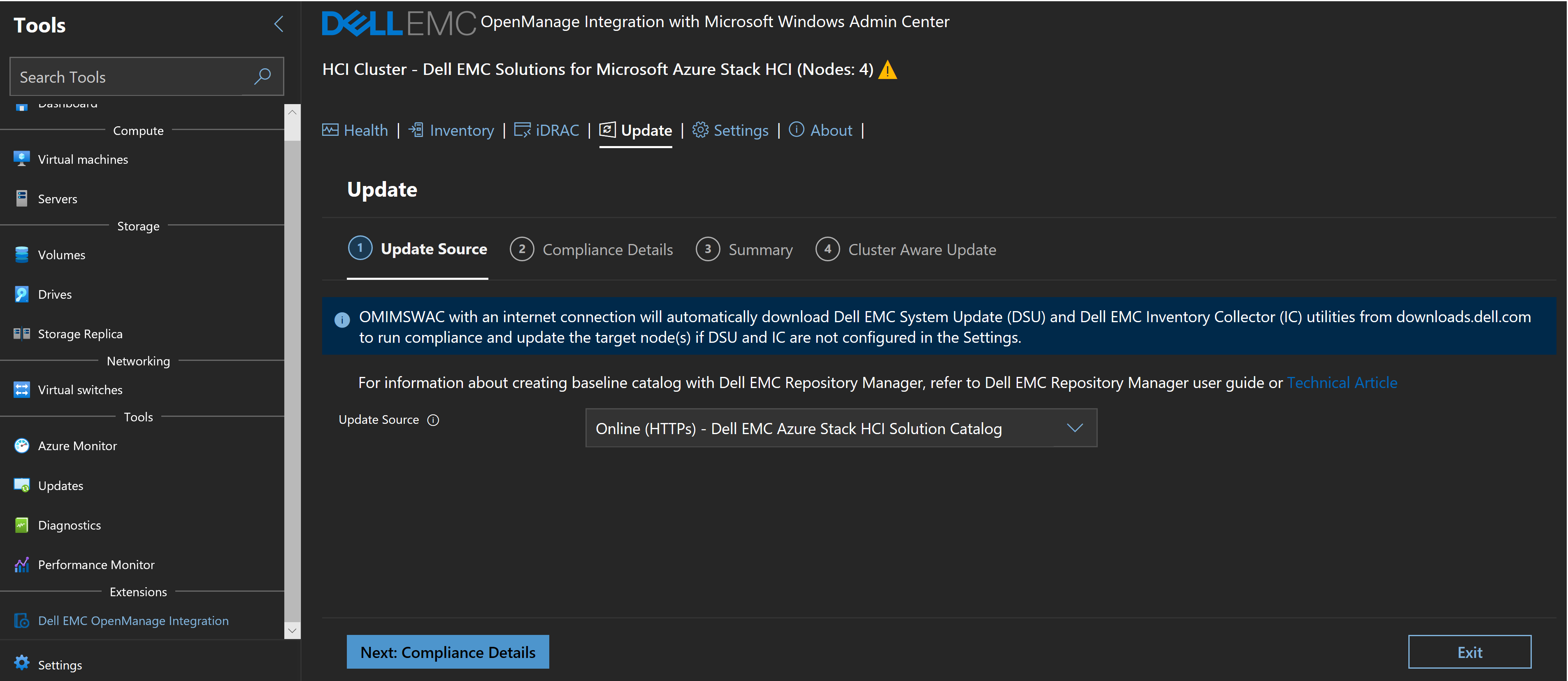 Figure: 2 Dell EMC Repository Manager Catalog for Edge/offline/security conscious environments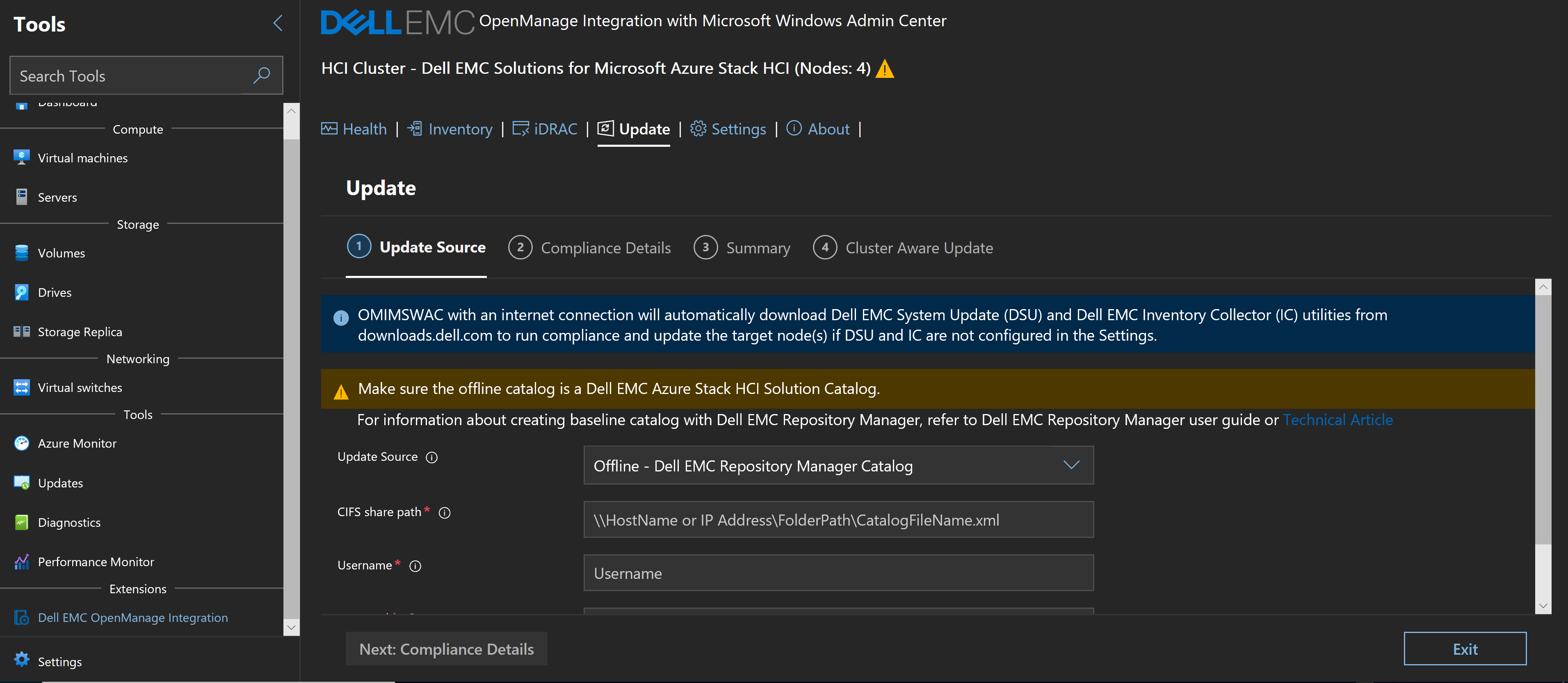 For security conscious customers who have implemented proxies and firewalls, restricting AX nodes in the Data Center from accessing the Internet directly and subsequently removing access to the OpenManage v1.1 online catalogue, they can now leverage the Dell EMC Repository Manager (DRM) to download the Azure Stack HCI catalogue, the respective payloads, then present this as a local share.  Enabling OpenManage extension v1.1 for Windows Admin Center to be leveraged locally, providing a fully disconnected Life Cycle Management solution.
Notification of catalogue updates are critical and enabled by default in the OpenManage v1.1 Windows Admin Centre extension to help ensure the latest BIOS, Driver and Firmware payloads are always implemented, providing a tested and validated outcome.  From initial deployment, through the whole life cycle of the solution for optimal reliability and performance.
Existing Azure Stack HCI – Storage Spaces Direct Ready Nodes or the PowerEdge servers running Failover clusters are supported using the corresponding Premium License for Cluster-Aware updating, single server updates without Cluster Aware Updating (CAU) via the Dell EMC Repository Manager (DRM) or online catalogue providing a update process without the inbuilt intelligence and workload visibility across the cluster.
Figure: 3 OpenManage Integration with WAC – Inventory, License and Compliance Delta Summary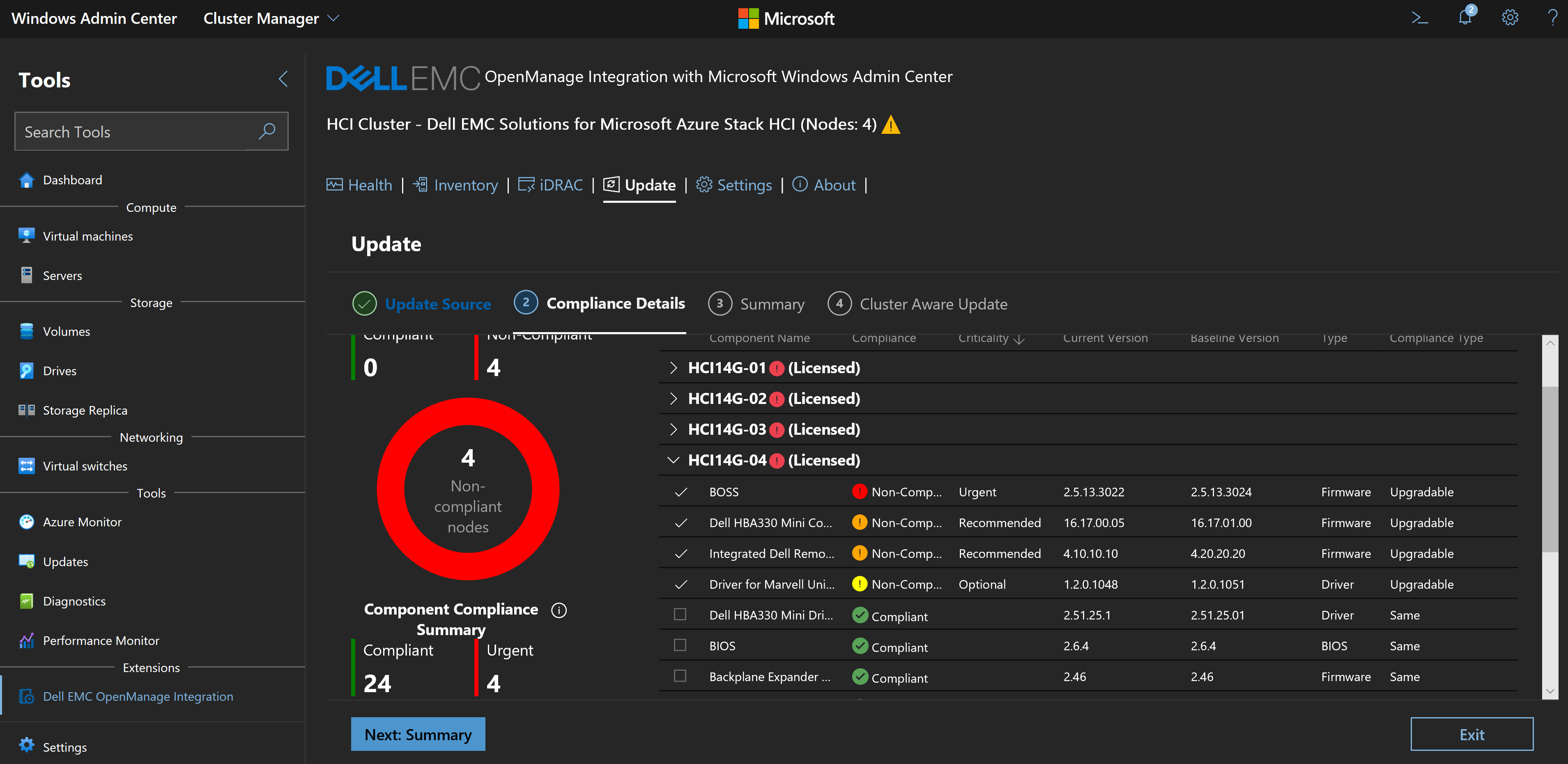 Figure: 4 Inventory, License and Full Compliance Summary after a successful update
Note: The Warnings are seen if any of the nodes part of the Cluster are not part of the supported HCL from Dell EMC Solutions for Azure Stack HCI.
Dell Technologies recommends the purpose-built AX nodes for Azure Stack HCI
For Dell EMC PowerEdge servers and Azure Stack HCI solution support, the iDRAC requires Redfish and the USB vNIC to be enabled for a single server experience.  For either a PowerEdge based Failover cluster or Azure Stack HCI clusters with the Storage Spaces Direct Ready Nodes, an additional Premium License corresponding to the hardware in use is required to enable the solution specific experience and Cluster Aware updating (CAU) support.
Specific Quick Configuration Requirements are as follows:
Obtain Dell EMC OpenManage v1.1 for WAC from existing Microsoft Extensions Feed.

Making extension available in WAC under Server Manager and Cluster Manager.

Set-ExecutionPolicy to Unrestricted for Windows Admin Center Client/server.
Ensure Windows Admin Center has direct access to the Internet (no Proxy/Firewalls).

Servers/Cluster Nodes do not require Direct Access to the internet.

Aligned with WSUS for Secure Cumulative Updates.
Set-ExecutionPolicy to Unrestricted for Server/Cluster Nodes.
Set SMB port 445 inbound on all Server/Cluster Node Firewalls.

SMB port 445 is required to copy payload files to Server/Cluster Nodes.
Cluster Fail Over Manager will display a partitioned network for USB vNIC & IPV6.

Disable IPV6 on this Ethernet adapter to remove the partitioned network.

Ensure all Servers have Redfish enabled in IDRAC.
OpenManage v1.1 requires a PowerEdge Premium or Azure Stack HCI Premium License.

To support 14G PowerEdge + CAU (PowerEdge Premium).
To support 14G Azure Stack HCI + CAU (Azure Stack HCI Premium).
Note: A Single PowerEdge Server does not require a Premium License.
Note: The Cluster Solution specific value-add for Life Cycle Management (LCM) is only available with the OpenManage Windows Admin Center premium license.  It is included by default with AX nodes and is available for the existing Storage Spaces Direct Ready nodes as an option.
Ensure all Servers have USB vNIC enabled in IDRAC

OpenManage v1.1 will enable on first install
The Dell EMC OpenManage v1.1 extension for Windows Admin Center is a significant step forward for managing AX Nodes for Azure Stack HCI, this brings an easy to use life cycle management solution to all Windows Administrators, while maintaining operational readiness throughout the life of the solution via simple, automated inventory and centrally maintained solution certified catalogues.
Terry Storey,   
Chief Cloud Officer,
Acuutech.